ALLDOCK Classic Family Black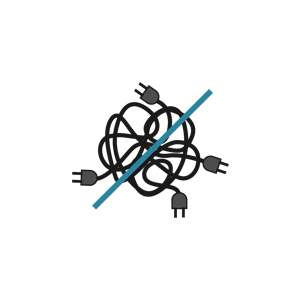 No cable mess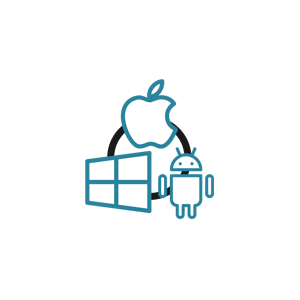 All devices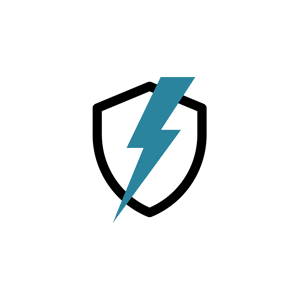 Fast and secure charging
---
Discover the advantages of ALLDOCK
Your whole family has accumulated countless electronic devices? Of course, the smartphones, tablets, laptops and other devices need to be constantly charged, but quickly and effectively. With ALLDOCK you can benefit not only from the latest Quick-Charge technology, but also from the functional design. ALLDOCK has made it to their business to make unbearably slow charging and the associated cable chaos disappear.
Patented design
ALLDOCK is proud of the patented design "made in Germany" and is happy to offer you only products of the best quality. ALLDOCK Classic Black is made of a high-quality ABS plastic with a matte finish and haptic attractive soft-touch surface. The contemporary design in an elegant black makes the wireless charging station to an eye-catcher at home. As a total work of art, the ALLDOCK is not only a functional charging station but also a modern designer piece.
Technically up to date
The ALLDOCK Classic Family features a powerful power supply unit with six USB ports, with integrated overvoltage and overheating protection. Apart from this, the charging stations are equipped with the latest Quick-Charge technology. This makes the ALLDOCK a unique combination of safe and fast charging.
---
Included items:
ALLDOCK Multi charging station incl. 6-Port Alldock-IQTM-Charger
Click-In-Adapter Apple Lightning
Click-In-Adapter C-Type
Click-In-Adapter Micro-USB
Power cable with on-and-off-switch
---
Extend your ALLDOCK experience with original accessories:
Mounts for Apple Watch, FitBit oder AirPod
Click-In-Adapter for more devices
ALLDOCK charging cables
ALLDOCK Wireless Powerbank
Y-USB-split-cable to expand a USB port into 2 ports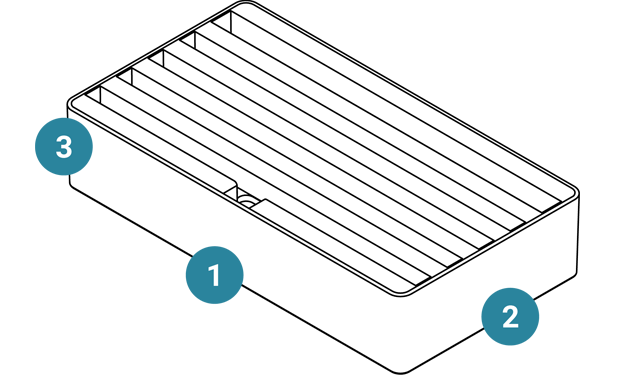 Dimensions:
1. Width x 2. Depth x 3. Height
31,5 cm x 17,2 cm x 6,4 cm
---
Dimensions of the docking rails:
Width: 30,8 cm
Depth (Front 4 rails): 1,4 cm
Depth (back rail): 1,8 cm
---
Weight:
ca. 0,9 kg
---
Which charging ports are available?
1x Lightning for Apple devices
1x C-type for Android devices
1x Micro-USB for Android- and all other devices.
---
Which devices are compatible?
iPhone 11 / 11 Pro / 11 Pro Max / XS / XS Max / XR / X / 8 / 8 Plus / 7 / 7 Plus / 6s / 6s Plus / 6 / 6 Plus / SE / 5S / 5C / 5 iPad / iPad mini / iPad Air / iPad Pro (until 2018)

---
Samsung Galaxy Note 10 / 10+ / 9 / 8 / Samsung Galaxy S20 / S20+ / S20 Ultra / S10+ / S10 / S10e / S9 / S9+ /S8 / S8+ / Huawei P30 Pro / P30 / P20 Pro / P20 Lite / P10 / Mate 20 / Mate10 / Nova 2

Compatible with iPad Pro (since 2018)
---
Samsung Galaxy S7 / S7 + / S6 / S6 + Edge / Note 5, HTC, Motorola, Nexus, Nokia, LG, Huawei, Sony, Blackberry, Kindle
---
---
What is the maximum number of devices this Alldock can charge?
6 devices at the same time, and with the split cable expandable to up to 8 devices
---
Notes:
If you use your own cables, you should always pay attention to quality and Apple MFi certification. High quality cables are available
here in our shop
.
---
Even with thicker protective sleeves you can easily recharge in our stylish charging station. The last docking rail is especially recommended for this purpose, it is more depth (1.8 cm) and also offers your protected equipment the classic ALLDOCK comfort. Especially thick professional protective covers or thick leather covers may not fit. These should first be compared with the dimensions of the Alldock.
---
With iOS 13 there comes the new function "Optimized Battery Charging", which is designed to protect your battery from abrasion and to extend its life. Your device remembers how it's usually charged, which means that in certain situations your iPhone delays charging more than 80%. This feature is enabled by default when you update iOS. This means that if your Apple devices are not fully charged, it is not a system failure of the ALLDOCK. The USB stations charge reliably, but do not bypass any system settings of your smartphone.
---
WEEE-Reg.-Nr.: DE49090469
Input: AC 110V-240V 40-60Hz 1.0A
Single output:
Port 1-4: DC MAX 5.2V/2.4A
Port 5: DC MAX 5.2V/3A
Port 6: DC MAX 5.2V/3A & 9V/1.67A
Total power: 78W
Dimensions in cm (ABS variants): length 31.5 x width 17.2 x height 6.4
Dimensions in cm (wood variants): Length 32.1 x width 17.7 x height 6.8
Length of the inner rail in cm: 30,8
Number of docking rails: 5
Weight in kg (ABS variants): 0.905
Weight in kg (wood variants): 1.41
---